Zelda Zivny-Project Leader
Zelda is a senior at Gateway High School where she receives highest academic honors. Her school interests are math and science classes. She has completed all environmental science classes offered by the school.
Zelda is an accomplished filmmaker. She completed the Bay Area Video Coalitions summer filmmaking camp and she also was invited to participate in the pre-event young filmmakers class at the San Francisco Green Film Festival in 2016. She was the film editor for "Columbus Discovers Air Pollution."
In 2016 Zelda was an intern with S.S. Papadopolus & Associates, Inc (San Francisco). The firm is an Environmental and Water Resources consulting firm specializing in groundwater contaminant studies, remediation, and surface- water hydrology. Zelda's job was to create a GIS database of subsurface studies that cataloged arsenic contamination at a site in Washington State.
http://www.sspa.com/
In the 2016-2017 academic year, Zelda was a member of the San Francisco/Embarcadero delegation of the
Youth in Government
program offered by the YMCA. The program teaches students how to engage in government decision making and how the legislative process works.
https://calymca.org/about-us/about-us-overview
.
She has also become interested in community involvement and has completed 50 hours of community service work which included cleaning Ocean Beach of plastics . She has worked with the noted urban designer James Roja's on an urban design / community engagement presentation for Fulton Street and Columbus Avenue helping local citizens re-imagine their street. These events were sponsored by the American Institute of Architects and SF MTA .
​Zelda has been enrolled in "Girls Who Code" for two years. The class focused on learning Python.
She is also an athlete and competes on her school's varsity soccer and volleyball teams (team captain). She also enjoys track but her school does not have a track program in which she can compete. As a middle school student, she took first place in several track meets for the long jump, the 400-relay, and the 800-meter run. She came in 6th in the citywide cross-country competition.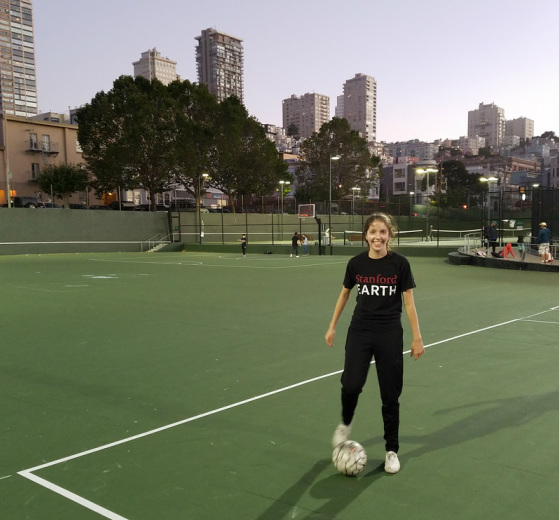 Milo Wetherall

Milo Wetherall is a sophomore at the San Domenico School in San Anselmo, California. His favorite classes are Global Studies, English, and Film. Milo also takes a strong interest in the sciences, as he enjoys his current Conceptual Physics class.

At school, Milo was the captain of his debate team, and he intends to run for student council. His favorite past time is filmmaking. As part of a Film course at his school, Milo completed two short films. Outside of school, along with making Columbus Discovers Air Pollution, Milo is working on a script for a short film and is editing another.

During his lifetime, he has been very politically active. When he was 9 years old, he spoke in front of the San Francisco Board of Supervisors petitioning for a new library and park to be built in his neighborhood. Not only has he taken an interest in local politics, he has an interest in media and the federal government's workings on climate policy. Milo also participated in a Moms Demand Action for Gun Sense protest in downtown San Francisco.

He hopes to change policy within San Francisco by creating awareness about environmental concerns through film.

---
Charlie Millenbah

Charlie is a freshman at Gateway High School. In Jr. High School he had been placed on the schools Honor Roll. His favorite class is science. In October 2016 he received a "Stirling Scholar" award for math and science from his school.

Apart from his work in school, Charlie is interested in studying the history of languages. He is also learning German with a private teacher in Europe by using Skype.

Charlie has played on the Salesian soccer team for 5 seasons and 4 seasons with his Yick Wo basketball team. The Yick Wo team has won the last 4 Flame (SF Fire Department) city-wide basketball tournaments. He was awarded the MVP in the CYO soccer league two years ago.

As with the other group members, Charlie plays the clarinet.




Thanks
We would like to thank the artist Lutzka for implementing our logo idea and for all of her design suggestions
---